Over the last 6 months,  we monitored Amazon sellers' daily prices for 36,204 Adidas products . From our competition analysis, we identified approximately 3,268 sellers of Adidas products on the international e-commerce site. Figure 1 below lists the top 10 sellers that currently have the highest number of Adidas products for sale. Amazon.com (Seller) sells the most (61%) Adidas-brand products. It is followed by ESW Enterprises (28%). Zappos, which has been acquired by Amazon, is also on the top 10 list and occupies the eighth position. If you sell Adidas products on Amazon, these will be your top competitors.
Figure 1 Top 10 Adidas Sellers on Amazon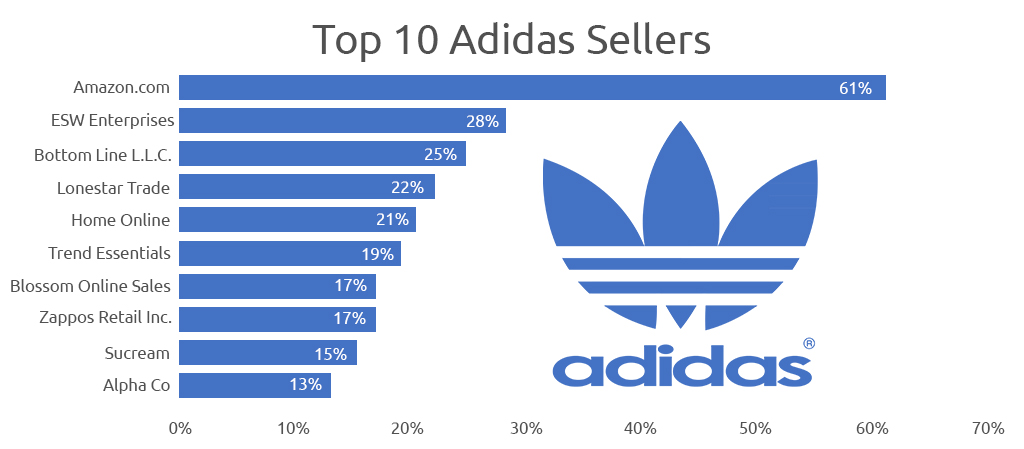 Our competitive data analysis shows that the Adidas brand is highly competitive on the Amazon sales platform. Among the 3,268 of total sellers, only 1,870 sellers on average are competing daily. The sellers, however, are competing with a standard deviation of 72. This shows the enormous fluctuation of the sellers' availability within this market. It also implies a high demand for the Adidas brand. Many sellers regularly enter and leave the Adidas-brand market, likely due to depleted stock. Net, Adidas is a very competitive brand presenting opportunities and threats for sellers.
Figure 2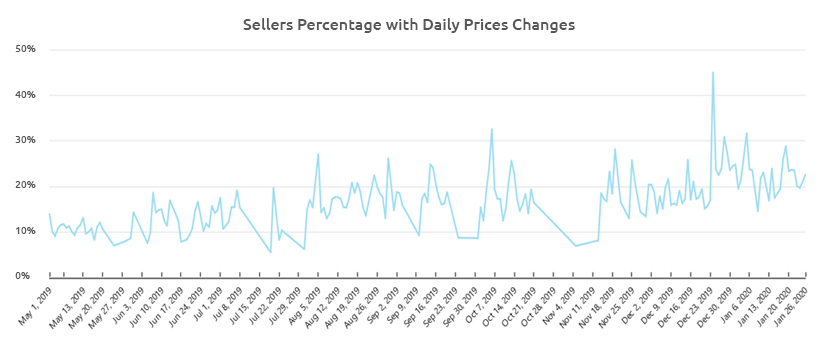 To compete, sellers will need a highly competitive price strategy.

About 17% (on average) Adidas sellers are making price changes on a daily basis.
As shown in Figure 2 above , the number of sellers that are actively price competitive is also increasing. During the six-month analysis period, a total of 2,428,931 price changes were recorded. Out of the total recorded price changes, 61% prices were lowered and 38% prices were raised. This indicates price intelligence and dynamic pricing tools and strategies in action. In order to maximize their revenue, sellers are monitoring competitors' prices on a daily basis and taking every opportunity to raise prices.
Figure 3 below shows daily total price changes, the percentage of price lowered and the price raised.

Sellers made 14% daily price changes on average.
Figure 3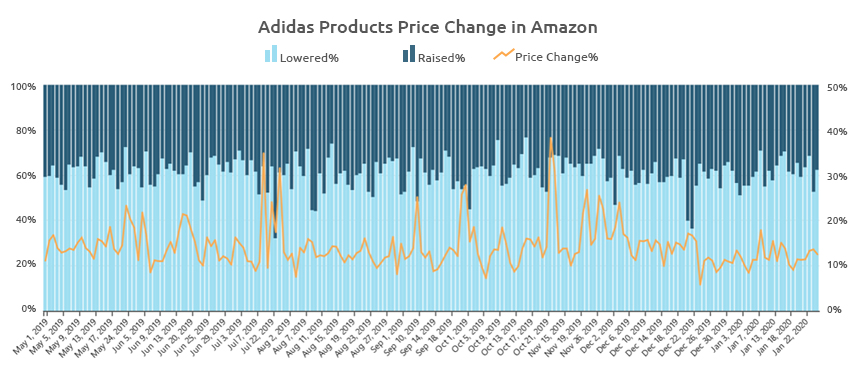 Figure 4 below shows the top ten sellers that have optimized their prices to the maximum.

With 30% of total price changes, the Amazon.com store is the most price competitive Adidas seller.
Their swing prices the most  – dropping price upto 31% and raising upto 28%.
Figure 4: Amazon's Top 10 Price Competitive Sellers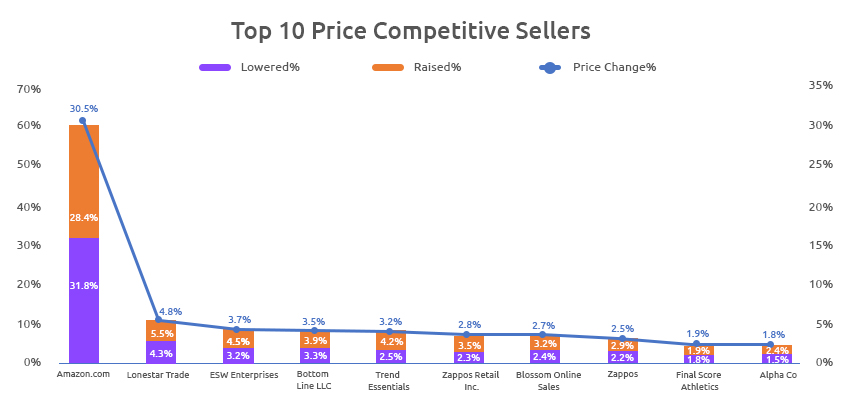 Our data analysis clearly shows how competitive the Adidas brand is on Amazon. Because of this competitive climate, price intelligence and dynamic pricing strategies are integral and unavoidable in order for sellers to compete with stores like Amazon.com, which is equipped with the best price intelligence and the most dynamic pricing strategies in the industry.