The trend of Online Shopping is on the rise. Customers generally navigate to Google when they search for any type of products before heading to the seller platform or retailer's website. Therefore, Google has become one of the fastest-growing search tools in the Shopping Industry as well.
But is the same true for Jewelry Products? Are customers willing to purchase expensive jewelry items online?
Jewelry items can be distinguished in the market as Fine Jewelry (use of precious metals and stones) and Fashion Jewelry (made of plated alloys and crystal stones). By virtue, Fine Jewelry is more expensive than Fashion jewelry.
To investigate, several jewelry items listed on Google Shopping were extracted for price analysis. The analysis revealed that more than half of the jewelry items online were found to be less than $1000. This suggests that the online market is more open to Fashion than Fine Jewelry.
Furthermore, we clustered the products into different price segments. The price and number of products listed displayed an inverse proportion, i.e. higher the price band, lower the product count (online).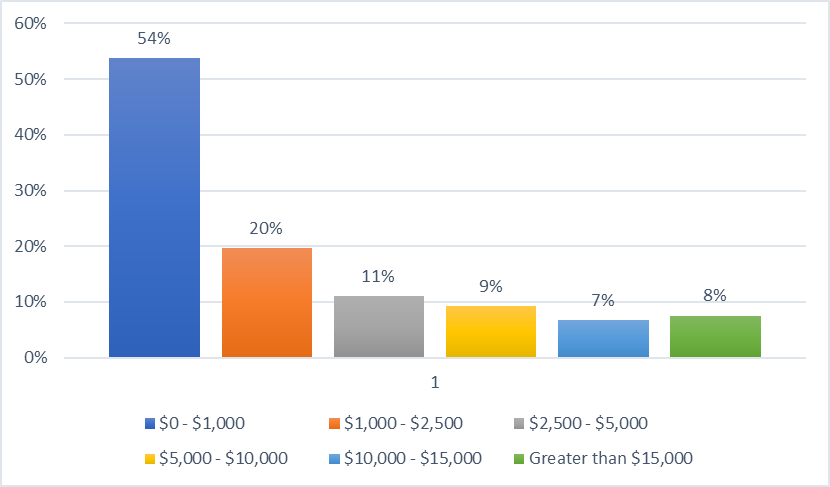 Why?
Jewelry items are naturally expensive than regularly purchased online products. Customers prefer buying it at a brick and mortar retail store due to the likelihood of counterfeit products, and the need for customization. Additionally, the experience factor of 'touch and feel' during purchase also plays an important role in why customers are not comfortable purchasing jewelry items via an online medium.
A McKinsey report suggests – "Online jewelry sales are only 4 to 5 percent of the market today. This figure is believed to double to 10 percent for Fine Jewelry by 2020 whereas Fashion Jewelry may grow by three times to 15% by 2020." This shows that online shopping trends for Fashion Jewelry could drastically change in the coming years.
The top 5 popular Jewelry Categories online are:
1. Rings (58%)
2. Necklaces (15%)
3. Bracelets (14%)
4. Earrings (10%)
5. Charms & Pendants (3%)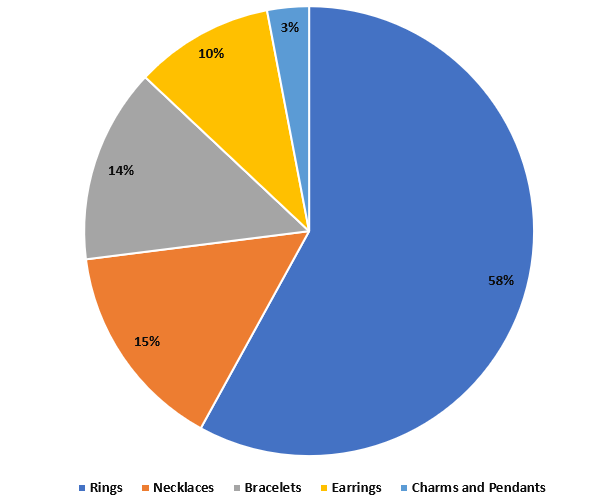 Further analysis reveals Rings as the most popular jewelry item online followed by Necklaces and Bracelets. The same was true for the price volatility. Rings category had the highest number of price changes throughout our analysis.
This can be linked to the consumer behavior of the US market. Rings happen to be the most wearable accessory when it comes to jewelry and is fit for any occasion. Wearing a ring to the office is acceptable office culture as opposed to others which can be deemed less appropriate.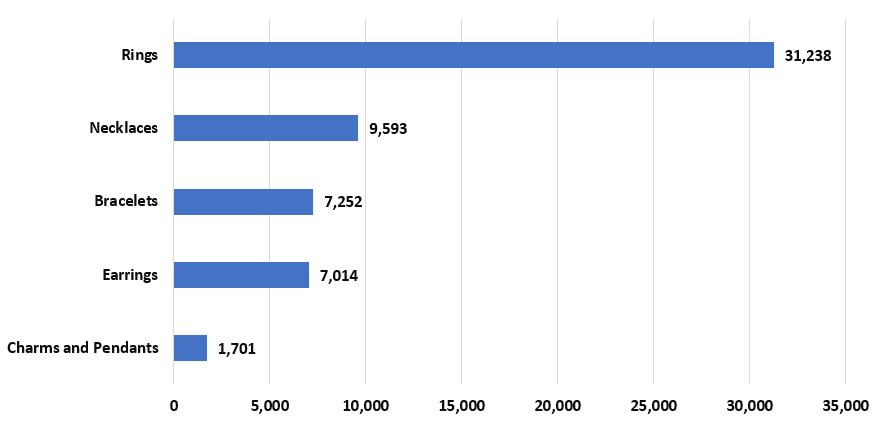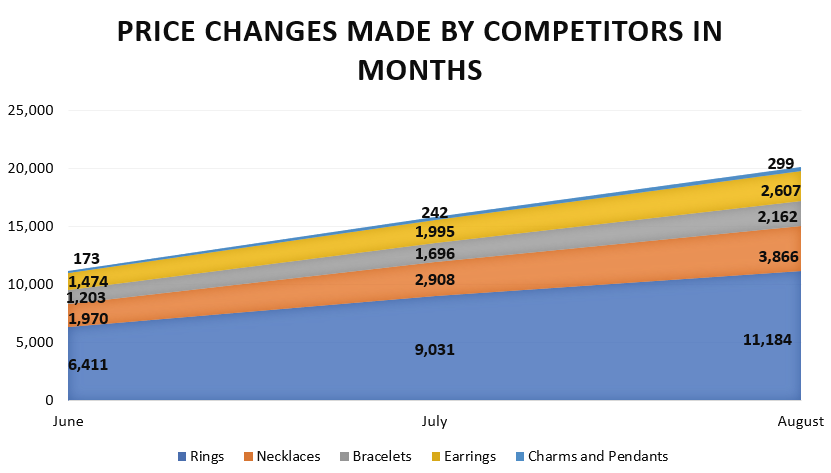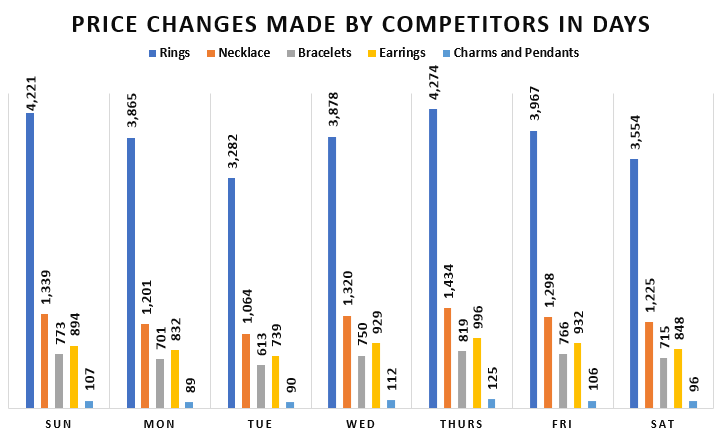 An interesting trend found during the study was the timing of price changes in the market for jewelry items. Sundays and Thursdays had the most price changes compared to the rest of the week. Also, most price changes were seen during August.